!DHTML scripts by Dynamic Drive (http://www.dynamicdrive.com)-->

.
.

Page 2: More Pictures of ShiHam
Built in October of 1934, Camp ShiHam still remains in Hyner, PA. Built by my father Harry Hamilton and his brothers, the "cabin" was used primarily as a hunting camp, sleeping 8 hunters, usually his brothers and friends. As a child I remember coming to the camp each summer with my mother and father and brothers. I continued that tradition with my family as we would take a weekly vacation once or twice a year. I have hunted from the camp many times. Electric was added in the early 1960's and a porch was built in the late 1990's.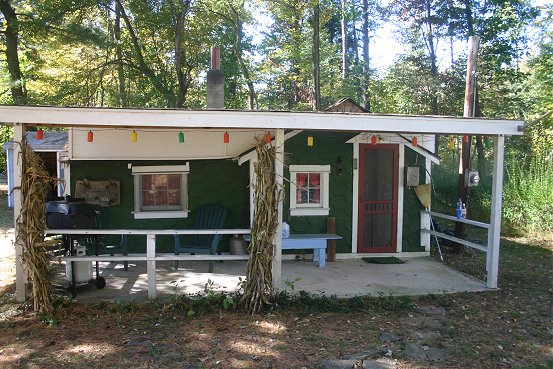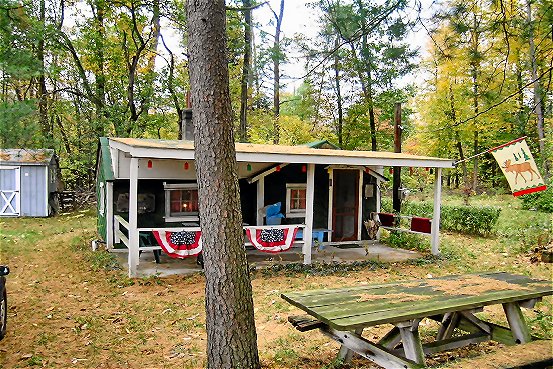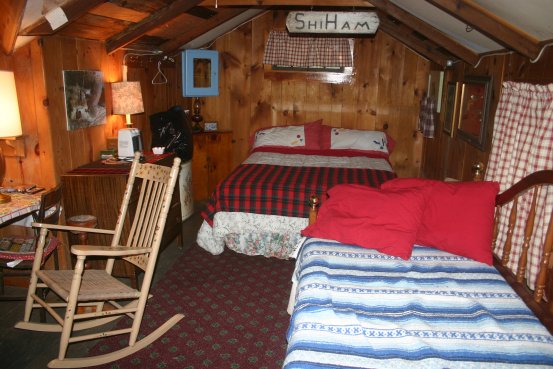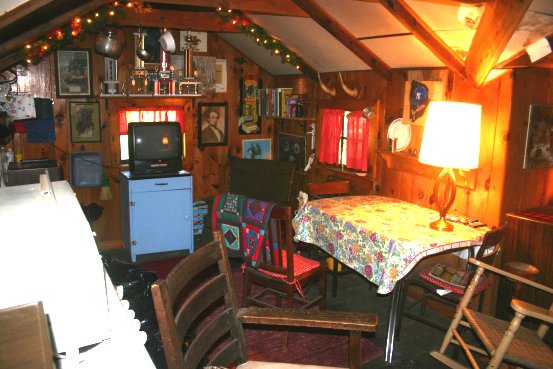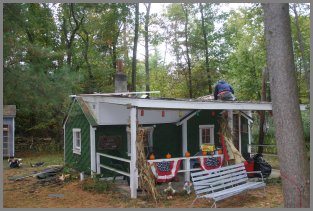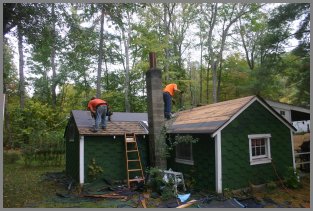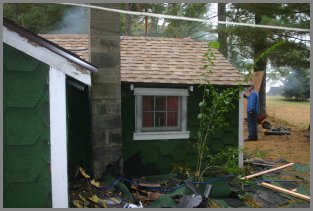 New roof added in September, 2004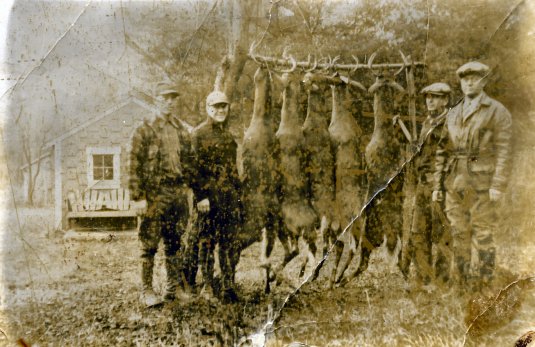 This remarkable photograph was taken at Camp ShiHam in December, 1934.
From the left is Fred Hamilton, Harry Hamilton, unknown guest and Ben Hamilton.
Take a look at those five trophy buck.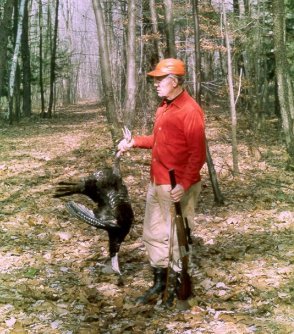 My father with a prized turkey. Photo was taken in
back of Camp ShiHam in 1960's. The gun is his
prized Ferlack Drilling (German). It now resides in
my gun case as an inheritance from my father.