!DHTML scripts by Dynamic Drive (http://www.dynamicdrive.com)-->

.
.
| | | |
| --- | --- | --- |
| | | |
PENN STATE (31) VS NOTRE DAME (10)
SEPTEMBER 8, 2007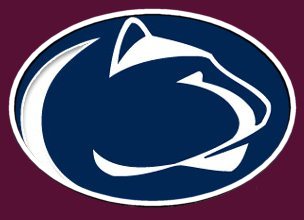 On September 8, 2007, Bradley picked me up at the Westy Hogans shoot in Elysburg and we than proceeded to State College to take in the Penn State-Notre Dame game. A glorious September day, a little on the hot side at 80 degrees.
We watched as Penn State defeated the Irish 31-10, getting revenge from last years defeat at South Bend. Notre Dame brought their huge band with them and were very impressive. At least 300+ members. We followed their 15 buses into State College. It was a complete "white out" for the crowd of over 110,000. Stunning indeed. We all got pompoms when we entered the gate and I got an ADA cart ride to my seat before and after the game.